The Body Shop
Changemaking Beauty
Shop No 12, LGF, World Trade Park, Block A

JLN Marg

Jaipur

-

302017

Near Gaurav tower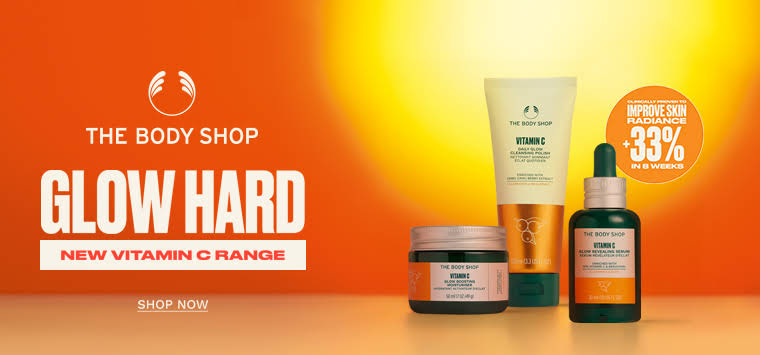 About The Body Shop
The Body Shop's story started in 1976. It began with its founder, Anita Roddick, and a belief in something revolutionary: that business could be a force for good. The Body Shop has never been an average cosmetics company, with over 45 years of campaigning, change-making and smashing beauty industry standards. Known for offering high-quality, naturally-inspired skincare, body care, hair care and make-up produced ethically and sustainably, The Body shop is a pioneer in fair trade, supporting local communities and driving real change for the planet and its people.
The address of this store is Shop No 12, LGF, World Trade Park, Block A, Near Gaurav tower, JLN Marg, Jaipur, Rajasthan.
Tell us about your experience.
Scan this QR code to discover more with us.
Download QR
Click on QR code to enlarge.
Mon

10:00 AM - 09:30 PM

Tue

10:00 AM - 09:30 PM

Wed

10:00 AM - 09:30 PM

Thu

10:00 AM - 09:30 PM
Fri

10:00 AM - 09:30 PM

Sat

10:00 AM - 09:30 PM

Sun

10:00 AM - 09:30 PM
Get Direction To The Body Shop
Cash

Credit Card

Debit Card

Master Card

Online Payment

Visa
Cosmetics Store
Flavours, Fragrances & Aroma Supplier
Cosmetics And Perfumes Supplier
Beauty Supply Store
body shop near JLN Marg
body shop india
the body shop india
best cream for night near JLN Marg
body shop near me
best facial cream
the body shop near me
body butter
body shop body wash
lip balm near JLN Marg
body washes for men near JLN Marg
moisturizing cream near Jaipur
the body shop perfume
the body shop shower gel
body shop hand cream
body lotions near JLN Marg
best moisturizer for dry skin
body shop vitamin e lip balm
best bodywash for women
body lotion for summer
body scrubs near Jaipur
body yogurt
shower gels
body shop online india
the body shop body wash
Nearby The Body Shop Stores